How‌ ‌to‌ ‌Hire‌ ‌UX‌ ‌Designer‌s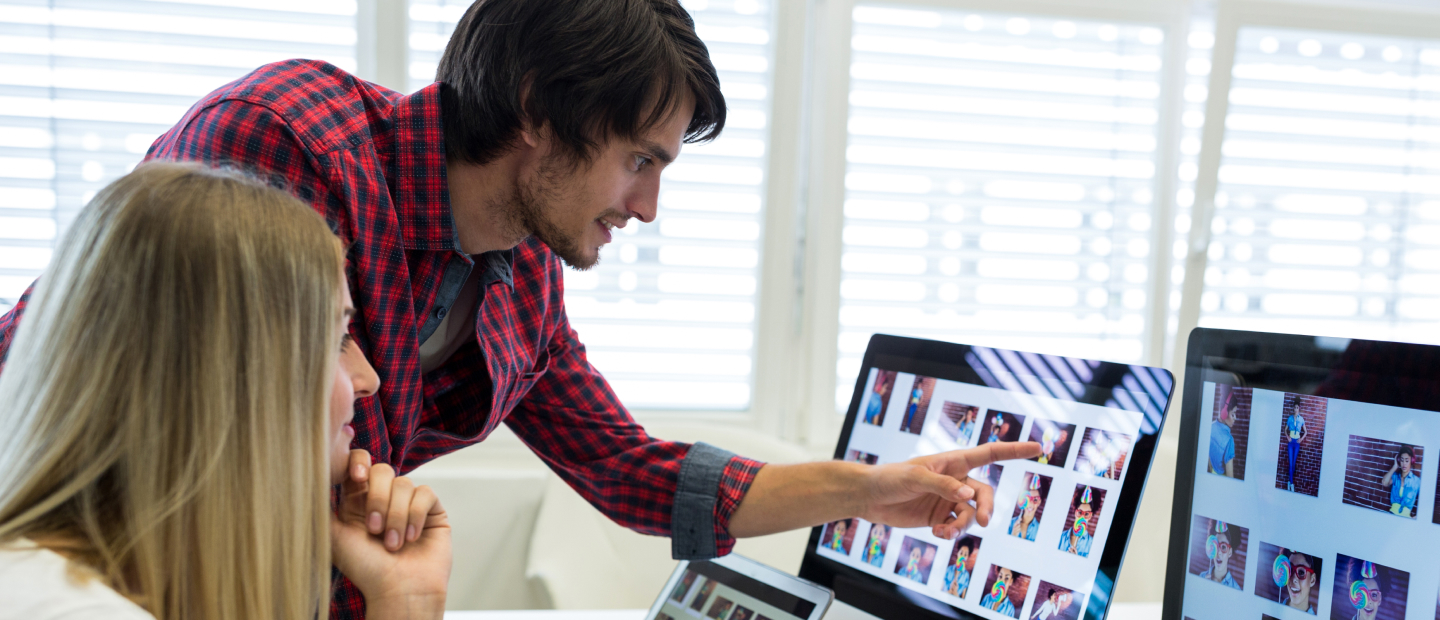 UX designers are a peculiar bunch. Apart from the fact that they do sometimes choose to go by different names – UI, UX/UI designers, interaction designers, experience designers, UX architects, etc., their skill sets can also vary depending on the types of projects they used to work on (hence different job titles). And then there's someone called a UX unicorn, but more on that later.
It can definitely be confusing to hire UX designers, even for designers themselves, not to mention HR folks or other managers entrusted with this urgent task. This guide, carefully prepared by our Angle2 agency team, is meant to help all of you turn the hiring process into an uncomplicated and successful endeavor. Keep reading to also find a list of meaningful questions to ask a UX designer in an interview.
Why You Should Hire UX Designer
A UX designer can be of substantial assistance and sometimes quite necessary in many instances. You may lead a design agency that started to obtain a considerable amount of new projects, but your current team is unable to deal with the increased workload. Perhaps you're launching a startup and worrying about how clients will perceive it. Or maybe your current business website or app requires a makeover, and you want to make it more user-friendly.
Let's break down each of these situations. In all of them, hiring a UX designer can elevate your business to the next level. A design agency can be in danger of sacrificing some of its quality if, say, two people are doing work meant for five. The larger the projects, the more confusion, and distraction would ensue when one person in charge of design does UX, UX and also manages the project.
Based on our experience, by hiring one or sometimes two UX designers, depending on the scale of your projects, you can significantly boost the quality of your work since you'll get time and resources to carry out more user testing and focus on usability. Plus, you'll have more opportunities to attend to your own agency's needs while making sure every design element is taken care of.
From an established business or a startup owner standpoint, hiring UX designer can help:
Analyze your design or create it from scratch, and enhance the experience of your users;
Pinpoint the market need for your product and tailor it to ensure its success;
Make sure your product is better than that of your competitors;
Understand what drives your customers and increase their loyalty;
Save time and money by testing the product before it fails on the market.
UX Designer Requirements and Common Tasks
There is a clear differentiation between UX and UI designers. UX designer is responsible for negating the confusion from using the website or the app and making everything as functional as possible. At the same time, the UI designer focuses on the looks and feels of the product and all the little gimmicks that provide that.
While there may occasionally be an overlap, each role deserves a separate professional to guarantee user-oriented design choices. As for our work at Angle2 – we also don't hand all the tasks over to one person. Our team has a clear division into UI and UX, and for us, this differentiation is crucial since it helps everyone grow in their own field without being distracted by other people's work.
A professional UX designer, on average, faces the following tasks and requirements:
User research to ensure the product's success;
Market analysis – competitors and trends;
Analyzing the existing design and evaluating its effectiveness;
User journey to set up the visual and functional requirements;
User personas to discover a clear view of a future customer;
Establish the information architecture and site maps;
Build wireframes and prototypes;
Usability testing.
The process of creating a user-centered design usually looks like this:

How to Make Sense of Different UX Names
The name of a typical UX designer position can vary from time to time. More than a hundred confusing titles that may or may not mean the same can cast a baffling shade on a hiring process. Don't worry! Focus more on the person and their skills, and not on the title they've put on their resume. UX designer, experience designer, interaction designer, and Information architect usually have similar skill sets and can be interchangeable.
We also advise you not to fall for a UX "unicorn" or "rockstar" title, which represents a number of people suggesting they are skilled in every aspect of UX. While the idea of having an extremely "all-around" specialist is enticing, such jack-of-all-trades can negatively impact your work structure and productivity.
Where to Hire UX Designers
Besides the standard job boards, there are a few online places where you can find desirable candidates.
Social Media
Facebook, Twitter, LinkedIn are great tools for targeted outreach. Use filters, hashtags, or referrals from colleagues, other designers, or your own employees to find and reach out to promising candidates. Study people's pages to see previous projects, reviews, and interests, then make your first move.
Dribble is one of the most popular online design communities with a focus on displaying your design for inspiration and feedback. You can see others' portfolios and find candidates based on the skills you need. With the Talent feature on the platform, you can obtain valuable recommendations about already approved designers.
Both an Adobe-centric social design network and an online portfolio, Behance allows UX designers to showcase their work in an artsy and animated way, as well as rate others and do collaborations. By receiving a membership, you can have access to numerous designers of different levels and work styles.
Freelance Platforms
Hiring a designer on freelance platforms can be great if you're looking for people for a temporary project or two or a specific redesign rather than a full-time in-house employee. If you're persistent in your efforts, you can find a part-time remote specialist. Popular platforms include Upwork, Fiverr, Toptal, Working Not Working, UX Hires, 99 Designs.
UX Design Companies
The final option to consider is hiring a UX agency. An established company has selected and trained UX designers on their team, has a proven track record of projects. You can get UX design as a service, when your task is simply completed by a team and you cannot select who exactly works on it. However, a lot of UX companies can provide you with a dedicated UX designer or even a whole team. Within this cooperation model, you select and interview candidates provided by your vendor and then work directly with your designers.
How to Select UX Designers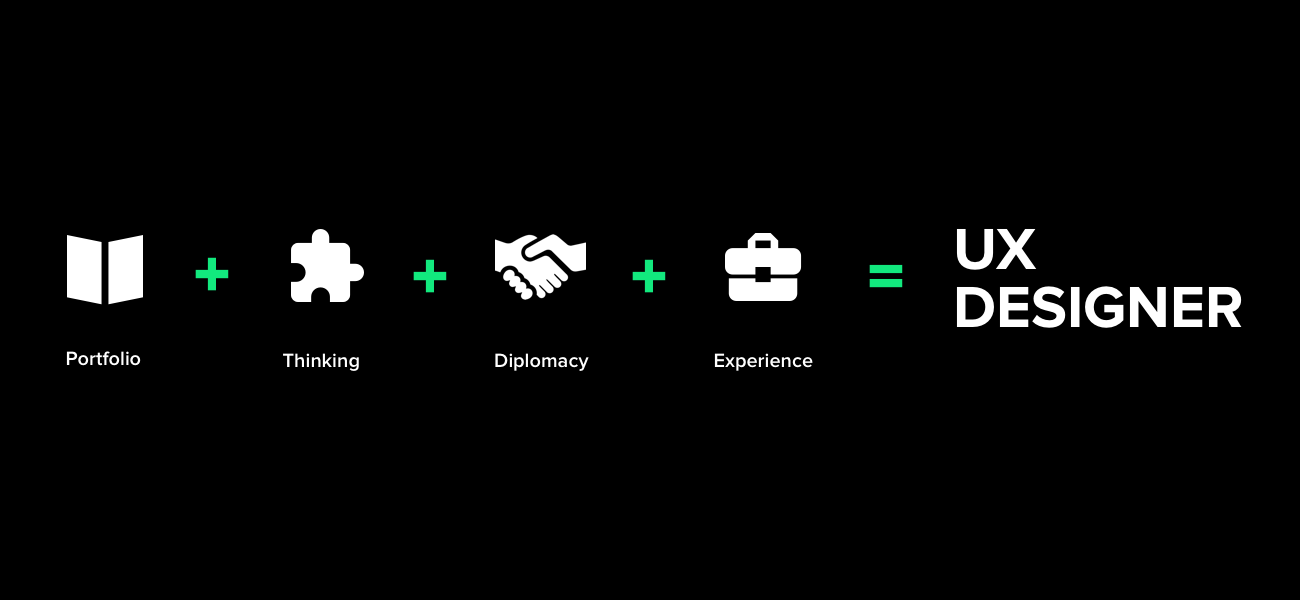 Based on years of experience in the design field, we've come to realize that it's hard to find a person that will have all the needed qualifications, so we concentrate on candidates who are hungry for knowledge and always searching for opportunities to learn. Nonetheless, there are a few tips to ensure you hire the right UX designer.
Portfolio
A memorable, diverse, and informative portfolio is a must-have in the design world. Even in the absence of any resume, a portfolio can tell you a lot about a designer's decisions, influences, skills, presentation abilities, etc. If most of the projects are collaborations and it's hard to single out a person's contribution, ask about them directly in the interview. Also, look for the quality and not the total number of projects.
Resume
What we look for in a resume, besides professional skills:
Their full design process. All the diagrams and findings that the candidate did before starting working on wireframes.
Reasonings behind any decision. Why were these steps taken?
How specific issues were solved, and how they affected the user experience.
Skills
In a UX design interview, test where applicable or ask about the following important skills:
Curiosity – a continuous desire to learn is a staple in this work;
Soft skills – empathy, communication, ability to work in a team, critical thinking;
Analytical skills and problem-solving;
Research and testing skills;
Solid knowledge base about the field;
Deep understanding of the full development process;
Ability to work while seeing a full picture, not just the tasks assigned.
Experience
Experience may be a bit subjective. Ideally, a year or two of relevant work done can be a good starting point for a person to not need a long onboarding. This study has shown designers be significantly more confident in their work as a result of more experience.
However, if a candidate is promising, a certain lack of experience can be overlooked. While hiring less experienced designers, we pay attention to:
General knowledge of the candidate. Did they learn enough about UX design?
Personal growth plan of the candidate. What do they want to learn about? What steps they have currently taken to grow as a professional?
Any samples of previous work, even if they were done for studying.
How to Conduct an Interview
Before the actual UX design interview, establish what exactly will the future employee do. It may sound redundant but in pursuit of a perfect candidate, we sometimes forget to break down the tasks that apply solely to our company or agency.
To determine what to focus on in an interview, analyze both the technical and non-technical skills from their portfolio, resume, and self-presentation, and put an emphasis on those traits that were underrepresented. You want a well-rounded employee, so avoid going for those candidates with exceptional technical knowledge but a gap in the soft skills department.
To have a successful UX designer interview, focus on each candidate separately. It may be tempting to cut the time spent on all interviews and squish them all together, but that way you'll show others that you don't value them as much to grant them your undivided time.
UX Designer Interview Questions
The user interface designer interview questions should focus on determining the candidate's behavior and a typical process of thought and judgment. To do that, ask them the following:
How do you define a successful project?
How do you deal with disagreements in the team?
How do you handle criticism from clients?
What does it mean for you personally to be a great UX designer?
What do you expect from working with our team?
What is your preliminary research process?
What UX tools do you use the most?
What do you consider an ideal working environment?
Here are also a few of our personal UX design interview questions:
Problems they were trying to solve in their previous projects;
What is their process of coming up with the decisions – information architecture, research findings, journey maps, and anything else that helped in decision-making;
What were the results of how their design impacted users;
If given the chance, what would they have done differently and why?
What to look for in the candidate's answers to UX UI designer interview questions:
The eagerness in their responses to any question pertaining to their design process.
Words and phrases that indicate a passion for the job, instead of just the means to pay the bills.
Any mentions of work preferences – remote, in-house, close with the team, or a more individualistic approach, etc.
The trend awareness and how they keep up-to-date with design news. Yet the absence of excessive trend hunting.
Users must come first in every task, but designers shouldn't forget about all business metrics altogether.
Willingness to see others' perspectives on any decision.
Lack of boastfulness and larger-than-life ego.
Conclusion
And there you have it! We hope our guide on how to hire a UX designer was able to shed some light on this process. If you currently looking for skilled UX professionals that value research and creativity above all else, look no further. Our team at Angle2 agency can provide you with UX designers able to grasp complex systems and help you with all your design challenges. Click here to contact us.
Mentioned in the Press
As a full cycle UX design driven agency, Angle2 has always strived to create things that are useful, usable, and delightful for every single one of our clients. This has been our goal since our foundation in 2016 and our team has not wavered. Through our hard work, our team has finally gained the recognition […]

Angle2 is a full-cycle software development company with a strong focus on the design thinking approach and a solid background in designing and developing complex systems. Angle2 is based on three core values: never sacrificing quality, always keeping promises, and always staying connected. We value high ethical standards, a progressive mindset, and an innovative vision. […]
Amazing! Thank you! See you soon