The popularity of SaaS web services is growing every day. Wide functionality and ease of implementation of applications, fast implementation, and low maintenance costs create conditions for easier introduction of business into global markets.
Statista predicts that the mobile user population could reach 7.33 billion by 2023. An average business with less than 50 employees uses 25-50 applications regularly, and companies with up to 250 employees use several times more. The SaaS app market is expected to grow to $140 billion in 2022.
Thinking about how much does it cost to design a SaaS app is often daunting, although this is a great business for aspiring and seasoned entrepreneurs alike. In this article, we'll look at the associated costs and options that can help make SaaS development as cost-effective as possible.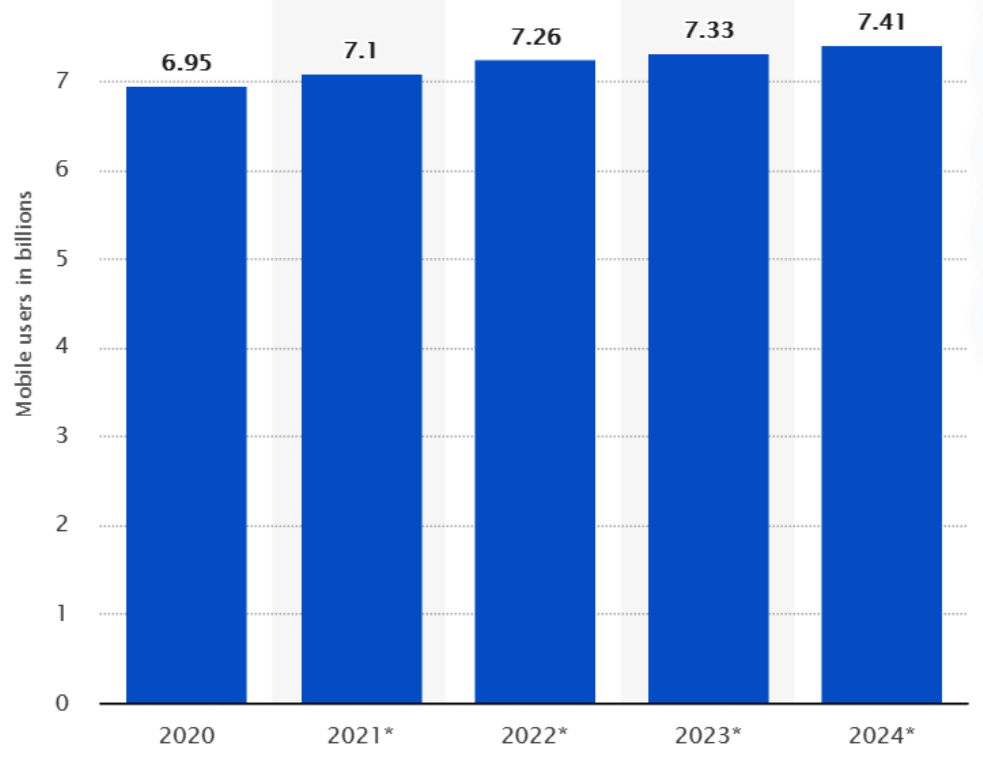 Why Go for SaaS Apps Development?
A high-quality application allows a business to implement a number of ambitions:
Reduce customer churn (increase conversion);
Increase work speed and customer satisfaction rates;
Save user's frustration via ongoing support;
Build brand loyalty;
Achieve long-term savings.
The quality of customer service depends on the interaction with the end user. And the simplest, most convenient format of interaction can be reached via the application. The customer gets a multi-tenant architecture without the need for local installation of SaaS software. The exemplary design increases productivity and empowers employees to effectively achieve goals.
The Pillars of SaaS App Design
What do you need to know in order to correctly calculate the development cost? What influences the price and makes the design cheaper/more expensive?
It is a big mistake to choose the cheapest option and get an unsatisfactory product.
Hiring a developer
On average, SaaS app designer rates reach up to $60 per hour. If the process takes, say, 3 months, you will spend approximately 450 working hours. This means that the development of the initial version of the product will cost at least $30 thousand. However, your SaaS application will most likely be of high quality and efficiently attract customers.
Turning to an agency
Development agencies usually rate their services much higher than individually hired developers. But they have a couple of undeniable advantages:
Extensive field experience in complex projects (especially when it comes to specialized SaaS agencies);
Self-management of the project workflow, which will save you from lots of extra headaches, which is great for busy entrepreneurs.
So what are the agency's development costs? You will have to pay at the hourly rate increased to $100 as opposed to a hired dev. The point is that, as a rule, agencies appoint several developers and a project manager. If you want a smoother development experience and have an adequate budget, this option may as well help you achieve the best results.
Ultimately, development costs are more dependent on the size and complexity of the system. Basically, design can be divided into three important phases, all of which are critical: UX research, prototyping, and visual/UI design.
Research
Preliminary research for a small application (50-100 screens) can take less than 1 week while for a medium-sized application (100-500 screens) it will take 2-3 weeks. At this stage, the UX designer talks to you, examines competitor solutions and all the documentation that you may already have, and prepares the information architecture of the application.
If we are talking about a large application (more than 500 screens), the research can take more than a month, and even after that, the designers may return to the project from time to time.
Plus, if you want to talk to existing or potential users (and you really should want to, as real feedback usually gives you and the designer tons of valuable ideas and can dramatically change the scope of the project), it will take another week.
So, let's say the whole research requires:
small application (50-100 screens) – 40 man-hours;
medium size application (100-500 screens) – 80-120 man-hours;
large application (500+ screens) – 160 or more man-hours;
user interviews – 40 man-hours.
How do you know how many screens your app will occupy? Just count them in your head and then multiply by three.
Prototyping
This stage can as well be subdivided into two parts: setting up the layout and navigation and actually prototyping all screens and states within them (errors, different tabs, statuses, etc.).
Markup and navigation
These tasks usually require:
small application – from 20 to 40 man-hours;
medium size app – 40-80 man-hours;
large application (500 or more screens) – 80 or more man-hours.
As for the screens, one takes two hours on average. Therefore, you can simply multiply the expected number of screens by two. Please note that there can be many tabs and states on one screen, which will take significantly more work time.
Visual (UI) design
The simplest part of the SaaS app design estimate: add roughly 80-90% of the time (cost) required to create a prototype.
Corrections and communications
Most of the discussion and subsequent changes take place during the research and prototyping phases. You see most of the things for the first time: user flows, information architecture, design concepts. And every time you realize that you have not taken into account this or that functionality, or, probably, you should choose a different kind of layout (for example, a side menu instead of a top one).
Usually, changes and communication take 20-30% of the business time, and this largely depends on your experience and understanding of the goals of your SaaS application.
Bottom line
Let's calculate the total amount of required working time.
Small application (75 screens):
UX research (no interviews) – 40 man-hours;
Prototyping – 180 man-hours;
Visual design – 160 man-hours;
Corrections and communication – 80 man-hours.
Total: 460 man-hours (about 3 months).
Medium app (200 screens):
UX research (with interviews) – 140 man-hours;
Prototyping – 460 man-hours;
Visual design – 400 man-hours;
Change and communication – 250 man-hours;
Total: 1,250 man-hours (just over 8 months).
Knowing the exact hourly billing of the developer's services, it is not difficult to calculate the total cost of the application.
Extra expenses
Once the product is launched, your expenses won't run out. First of all, you will need to promote the application, which means that marketing costs must be included in the SaaS app design pricing. In addition, you must consider compliance with federal and local laws. These are also expenses. But it is necessary for areas such as healthcare, banking, or finance.
When it comes to the total cost of product ownership, the following should be noted:
licensing;
subscription;
regular updates;
technical support.
All these factors also affect the final cost of the product.
Cutting the SaaS UI/UX Design Cost
The more time the development takes, the more you will have to pay. In other words, by reducing the functionality of the application, you can achieve cost savings. But is it really necessary? Probably not, but if some functions are not critical, you might want to omit them.
That is, a thorough overhaul is needed without sacrificing truly useful features. For example, do you need a full admin panel or a simple option to view users and payments? Are you looking for multiple payment options, or would Stripe/card fit perfectly?
Will you be building your application from scratch or using API integration? The second option is significantly cheaper. But using the API allows you to quickly scale your business. In addition, you can skip some of the development steps that you cannot skip when you are developing the backend of your application from scratch. There is always something to think about here, but you must carefully consider the importance of each feature to keep your development costs low.
If the budget does not allow it, you can trim the scope of features and start with a minimum viable product (MVP). Then the application will have fewer functions, but the quality will remain high. This significantly reduces time, development, and final cost. It will be possible to test and/or raise a new round of investments with a small product. By the way, at Angle 2, we are just preparing a new process for such cases.
In our company, the process of evaluating the cost of a design always fully includes research (100%). Further, each phase depends on the previous one. We do IA on research, after which we fully evaluate prototyping. When the prototype is ready, the UI is evaluated in great detail, and so on.
The backend is evaluated the same way ─ right after the prototype is ready. We make a rough estimate on the presale. Based on the primary requirements, we perform decomposition, focusing on our own rich experience. In other words, the client will find out the exact price at the very beginning of our work. We try not to give leads rough estimates, as it spoils the company's image.
How can a client estimate costs single-handedly?
We do not offer crude solutions so the project implementation time is medium in duration. This allows our clients to target the following time frames for determining the cost of a typical SaaS application:
UX: 250-300 man-hours;
UI: 180-200 man-hours;
Frontend: 180-200 man-hours.
However, our hourly rate ($35) and total SaaS app design cost are lower than what other developers ask for. For instance, we can make a small application with 50 screens for 15 thousand dollars. An average of 250 screens will cost about 20 thousand, and a large one for 500 screens will cost about 25 thousand dollars. The figures are approximate. Of course, the complexity and customer requirements for product functionality must be taken into account.

Summary
As you can see, there is no single answer to the question "how much will it cost to create a SaaS application?". Each project is as unique as its price. We've covered the main aspects that affect the total cost of creating a SaaS product. Hopefully, you can now at least get a big picture of these costs.
If you are looking for a reliable development company – contact us. We will deliver the individually optimal SaaS UX/UI design pricing and secure, scalable, reliable solution that will take your business to the next level!