It goes without saying that any business or entrepreneur involved with B2B products or services should take phone calls most seriously. This is the precious time and attention of your clients, so no mistakes should be made and no time should be wasted. This is why you must learn to avoid common mistakes.
Stages of Call Prep
All in all, before making a call, you should:
prepare a client for the call;

prepare yourself of your team for the call;

make a "call before call";

introduce a call.
Calling up a client – what you need to know?
First and foremost, you need to try to anticipate the client's expectations about the call and prepare them for a productive conversation. Since only you know what this is about from the beginning, you need to provide clients with prior context. In general, you need to be on the same page from the get-go.
Inviting a client to the call in advance, you can settle with such specifics as:
purpose of the call;

how you see the call-up;

how much time it will take;

date and time of the call.
You can also provide any essential information that you think a client should know before discussing what you need to discuss.
You can invite a client to the call in several ways:
Poor wording
You're making an invitation poorly if you don't explain the purpose, context, and plan of the call-up, for instance:
"Hi! We need to have a call in an hour."
Staying polite
To make it easier on the client, you should start with the goal of the call and a polite question:
"Hey there!
We have an offer we'd like to discuss. When would it be convenient for you to have a call if you're interested?"
Best bet
Make it as informative as possible. Mention how much time the call will approximately take and specify the most convenient call-up time.
"Hey there!
We have an offer that should interest you. If you'd like to discuss it, we can have a 5-minute long video call-up where we can tell you all about our project, its budget, team responsibilities, and prospects. Can we have a call tomorrow? If yes, what time will be convenient for you? Or maybe some other day?"
Self-preparation
Once the call is arranged and scheduled, you should prepare well for it. Improvisation during the call can have unknown results, so you need to plan everything ahead.
Ask questions
You must consider all the details and ask questions to avoid gaps in the expertise you offer. Write down all the questions you need to clarify so you don't miss anything. Many people rely on their memory, but you can easily miss some important information. On top of that, questions prepared in advance will help avoid unnecessary pauses during the conversation.
Have a good presentation
Work on the presentation of your offer for your client to approve. You must be prepared for the client to challenge your decisions. It is worth making sure that the presentation answers all possible questions the client should have. Take notes to yourself so that you won't miss any crucial info.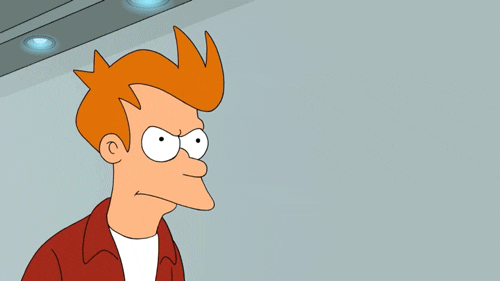 Working on a presentation:
schematize the distribution of project responsibilities and value all the underlying work;

demonstrate use cases or statistics;

mention any necessary deadlines;

offer your take on saving project time and budget;

explain why your offer deserves attention over the others.
Call before call
If a whole team of specialists is making a call – everybody should stay in tune and work as one to make the call as smooth as possible. For this, there is a "call before call" technique used for synchronization before contact with a B2B client.
What you should do during the call before call?
Assign a moderator.

A moderator is an employee who will maintain the order of the conversation, invite the participants to speak, and help lead the conversation in the right direction.

Distribute topics.

Arrange who says what during the call so that any unnecessary pauses and interruptions are avoided. Agree on who speaks in what order as well.

Make a soundcheck.

Checking the sound beforehand will help you avoid possible time-consuming issues during the call
Such organizational moments will help you make calls fully prepared and make it clear to the client that they are dealing with professionals.
Introduction to the call
As you start a conversation, your goal should be to win over the client's attention. Certainly, a lot depends on who you are talking to. There are usually a few things you need to adhere to when opening a conversation:
ask how the client is doing;

summarize the purpose of the call and how long it should take;

introduce your team (if it is a conference with multiple participants).
Bottom Line
You may easily boost your chances of closing a deal or arranging a successful project if you are well prepared for a call with your client.
To summarize, make sure to follow these simple guidelines when making B2B calls:
Try to put yourself in the client's shoes when preparing for a call, think what might really interest them;

Don't rely on your memory alone, put down your questions and theses in advance;

Try to clarify points that should interest a client before they ask questions;

Make a "call before call" to be on the same page with other participants of the call;

Prepare a client for the call with some essential information.