New UX design trends emerge every year, promising to transform user experience and improve users' quality of life. Trends are changing and adapting to the customers' tastes. While many trends have been forgotten, other tendencies completely changed the overall picture in the world of UX design.
With 1.7 billion websites it may be difficult for your business to stand out from the competition. The first impression matters. You have only 50 milliseconds to draw the visitors' attention. The website should be not only visually appealing but also simple and intuitive in use. Due to this reason, it is important for businesses to invest in good UX. Thus, the UX design trends should not be overlooked.
7 UX Trends to Focus on in 2021
1. Accessibility
About 15% of the world's population experience some form of disability. In his 2019 Design in Tech Report, American designer John Maeda appealed to the design world to create inclusive websites accessible to all users. Many companies perceive their customers as "average" or "normal", so 20% of users with specific needs remain unnoticed.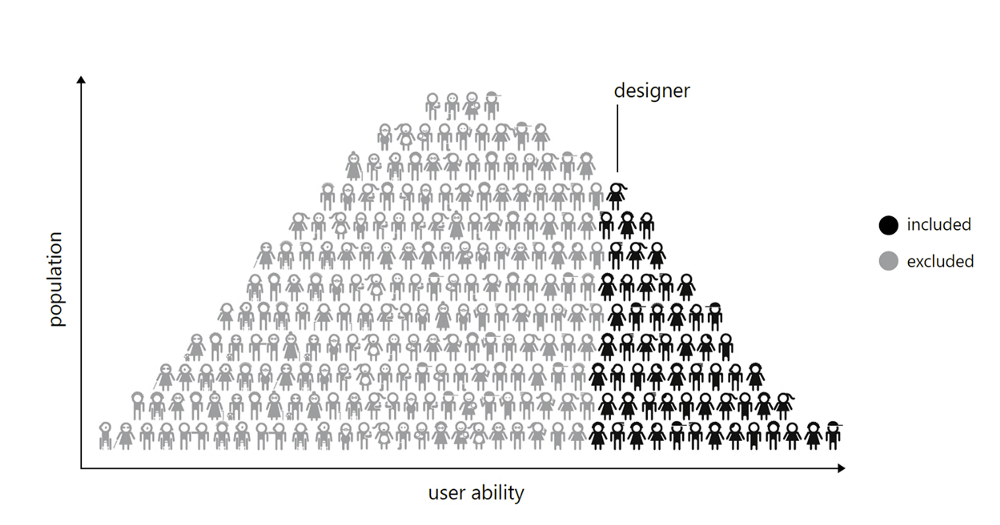 Accessibility should be the central point of the UX design from the beginning to make it universal and inclusive. Thus, the design process should be focused on the needs of the 20% users. This approach will not only be useful for the users with specific needs but for the entire internet public. According to studies, focusing on the requirements of a more specific group at the design phase will allow companies to develop products that would be more broadly useful.
2. User Interface Trends
One of the hottest UX/UI trends is voice interfaces. Over the recent years, voice assistants became a part of our daily routine. Nowadays there are over 4.2 billion voice gadgets that are being used worldwide. It is expected that by the year 2024, the number of digital voice assistants would increase to 8.4 billion items. The heaviest users of voice assistants are millennials but the devices are popular among all age groups, including children, teenagers and adults.
The pandemic accelerated the use of smart speakers since many people used home-based devices during the lockdown phase. Now with the help of smart TVs, wearables, appliances, smart home components and other gadgets with voice assistants people work, study, do shopping, consume entertainment and run a personal business from home.
The "Big Five" tech companies — Microsoft, Google, Amazon, Apple, and Facebook — are currently developing AI assistants like Siri and Alexa for voice-controlled devices. The most widely used examples of such devices are Amazon Echo, Google Home and Apple HomePod. Some companies such as PayPal and Capital One have already introduced the option to check the balance and make payments through Amazon Alexa-enabled devices.
The main advantage of VUI over graphical interfaces is hands-free and eyes-free interaction that allows using voice in any situation: when cooking, driving, exercising or working. In some cases, like searches or getting directions, keyboards are less convenient than the voice interface, so people would rather prefer to give short voice commands.
3. Adaptable Interfaces for Smart Home Devices
Another popular tendency among user experience trends is adaptable interfaces for smart home devices. Modern smart home gadgets include a wide range of devices, such as lights, doorbells, cameras, clocks, speakers, windows, etc.
Experts believe that by 2030, invisible IoT would become an ordinary thing in our households and a part of the normal way of living, socializing, traveling and working. According to predictions, the smart homes of the future will have wireless technologies that allow getting rid of lighting fixtures, televisions and keypads. Instead, there would be interactive touch interfaces on walls, tables and windows.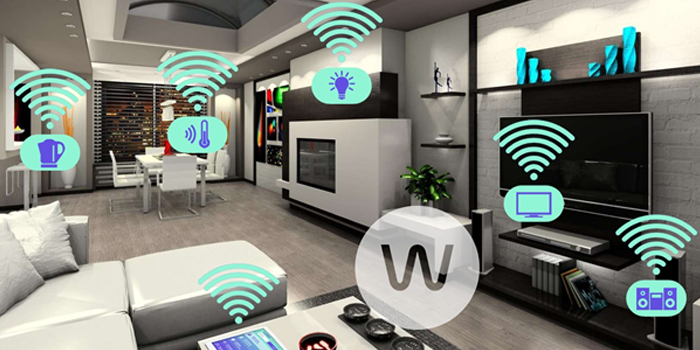 The adaptable smart home environment will be based on the users' daily activity and behavior. Adaptable homes will be designed with personalization options, rather than with a standard set of functions. Smart home technology will recognize the residents' needs and adjust to them. Smart home systems will collect data with the help of sensors, analyze it, adapt toward users' requirements and predict the residents' behavior at any time of the day. The technology will be extremely useful for elderly people or those who need special assistance.
4. New Post-Pandemic UX Design Opportunities
The COVID-19 pandemic transformed the ways in which businesses used to operate before the coronavirus outbreak. The impact of the pandemic had also shown a notable effect on modern UX design.
Voice interface touchscreens. As we stated earlier, people started using voice interface technologies more often due to the fear of touching surfaces like self-checkout counters and kiosks. In this case, the main advantage of voice user interfaces was the reduction of contamination risk via surfaces. The latest design trend is expected to gain momentum in the nearest future, so the UX/UI designers should pay attention to emerging VUI technologies.
Remote user testing. Remote work has become a new normal during the pandemic. Fortunately, our UX designers often come across remote testing, so they are familiar with many innovative tools and methods to make things work. The participants for remote user testing can be recruited with the help of traditional methods, but the process is conducted via video conferencing software, remote interviews and online surveys.
Greater demand for digital products. The COVID-19 outbreak affected many industries and created the need for a larger number of digital products in the fields of food delivery, online shopping, streaming entertainment, and others. Many sectors, such as education, tourism, and healthcare are trying to adapt to new realities. The new design industry trends emerge as a response to the consumers' requirements. Even though there are already many ready-made solutions like Canvas, Zoom, Slack, Google Classroom, etc., there is still a need for new digital products and new people to design them.
5. Casual UX Writing and Microcopy
The informal communication style is also one of the latest app design trends. The companies try to turn the text in the applications into casual dialogue and even add some humor to make users feel more comfortable. The outstanding microcopy should not only help users navigate a website seamlessly but also reflect the brand's personality, tone of voice, values, and attitude. Effective UX writing should feel like a part of the design, fit in visually and build empathy with users. Due to this reason, microcopy has turned into new designers' specialization.
Businesses can benefit from effective microcopy by increasing website traffic and building customer loyalty. The appropriate texts work better than buttons in an application or on a website. Informative and concise text contributes to customers' purchase intention, so business owners should pay attention to this new design trend.
6. Augmented and Virtual Reality
AR was the app design trend a while ago. However, due to the upcoming release of Apple Glass, our experts predict that VR and AR will experience a new surge in popularity.
VR and AR technologies have made a great impact on UX design. Due to VR technology, the user perspective has changed from a third-person experience to a first-person interaction. In the past, the viewers were distracted from their devices by the external influence, but with the emergence of virtual reality technologies, the situation has changed dramatically. That is why now the UX designers should consider several factors when designing VR solutions. These are the appropriate viewing distance, intuitive design, and a fixed reference point.
The other change that happened in the UX design industry due to the AR technology was the reduction of interaction cost, or the sum of mental and physical efforts made by users to achieve their goals. For example, in some cases, the users do not need to interact with the screen, using hand gestures instead.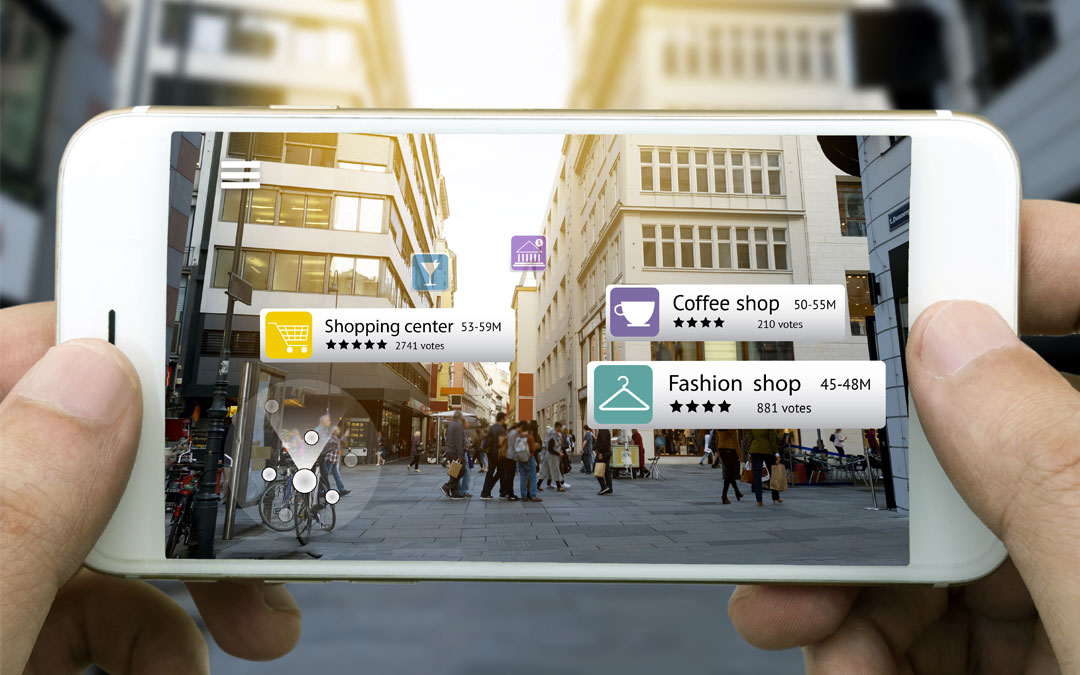 Moreover, the main objective of AR usage is to reduce the mental efforts needed to perform some tasks. A request by users is followed by suggestions based on the customers' behavior. UX designers should analyze and predict the users' behavior, think about how to avoid the cognitive load and irritation to the eyes while viewing the content.
7. Digital Wellbeing
Over recent times the demand for a healthier digital experience without engaging with the content has increased rapidly. Digital wellbeing is turning into one of the new design trends for 2021.
Users have been feeling the effects of excessive digital usage in the last few years. The consumers express indignation at irresponsible website design that forces them to engage with the digital content to the extreme.
Large companies like Google and Facebook took measures to help users reduce the time spent on the internet. Instagram notices excessive feed scrolling and sends notifications. Google allows customers to snooze emails and view the messages later.
Google has created several main principles of digital wellbeing. The principles are based on seven dimensions: mental, physical, social, intellectual, environmental, occupational and financial. UX developers can contribute to customers' wellbeing by following the main four design principles that include empowerment, control, awareness and adaptability.
Conclusion
UX design trends for 2021 promise many interesting things for both customers and business owners. Implementing the new trends is the key to staying afloat in a sea of competition.
Want to know more about UX design or have a question? Contact our experts.